Blackfish Rigs - Mike's Killer Black Fish Rig

Product Description
These rigs are tied according to the following format: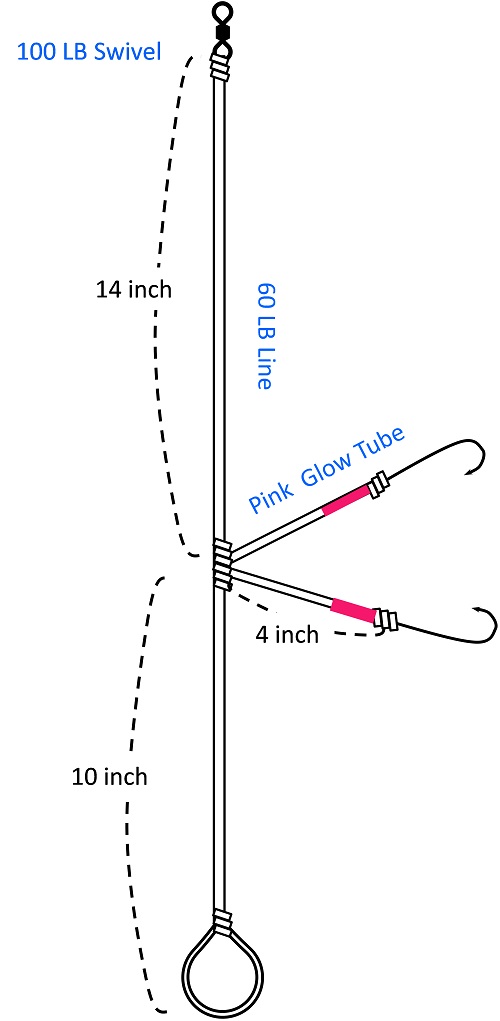 * Rigs consist of Gamakatsu Octopus Hooks in varying sizes.
* Rigs consist of Pink Glow tube or None.
Product Reviews
Good rig

Posted by Phil Hughes on Apr 6th 2017

I prefer a cross rig big if you are out deep in a large wreck that sits high off the bottom. When the cross rig poses greater risk of snag, I switch to Mike's Killer rig. Put both hooks through one medium size crab.
Customers also viewed